STARCOMM is a scalable suite of technology services created specifically for keeping field operations connected. Created by a team with extensive industry experience, STARCOMM provides unparalleled design, engineering, support, and service management to meet the needs of your operations.
A bit about our background
STARCOMM provided satellite-based communication hardware, including intercoms and telephones, to drilling sites. STARCOMM is thrilled to have been a part of the telecom servicing industry throughout the evolution of oilfield technology. The developments the company has made as over the last decade are undoubtedly distinguishable amongst its competitors.
STARCOMM expands automated product and services to oil and gas rigs around the country. As the STARCOMM customer base grew, so did the innovations STARCOMM offered.
STARCOMM became one of the first organizations to bring cell amplification services and connectivity to onshore drilling sites in the United States. Over the next few years, the company was able to streamline the connectivity process to be more efficient, and the positive feedback STARCOMM received exceeded industry expectations.
"Office in a Box" is launched. STARCOMM 's out of the box business connectivity solution was the first of it's kind in the industry. It's deployment of LTE service units propelled the company's national footprint and notoriety.
STARCOMM 's debuts telemetry service innovation focusing on the real-time monitoring of fluid levels. Before STARCOMM 's service, the only way to check a drilling site's fluid levels was to physically have jobsite workers climb up on the frack tanks to gauge levels. This service helped eliminate risk on jobsites and in turn, kept employees safer.
STARCOMM Consolidates it's central network ops center in Houston, Texas, closer to STARCOMM's head corporate office.
STARCOMM debuts its gas detection service model that is accessible through user-friendly "Accusite" portal. Much like the real-time data that the fluid monitoring gave, the gas detection services model gives users monitoring flexibility of using it on any device and from any location.
As the STARCOMM brand becomes less industry-specific, the company's strategy focuses on expanding the enterprise as an all-industry service with natural gas generators and water treatment and storage facilities. Both services' data are accessed via the portal previously mentioned and are some of the most intelligent power solutions on the market.
STARCOMM partners with SIMETRY, one of the country's leading connectivity providers to bring consistent and amplified connection to industries and homes across the country. Read more about the company's partnership on SIMETRY's website.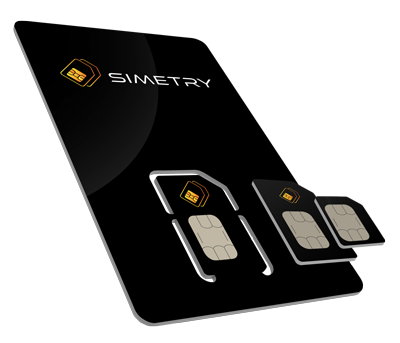 Need Data With That?

See SIMETRY
SIMETRY was designed and launched out of the necessity to empower wireless data consumers. SIMTERY provides simple data plans, managed services, and carrier choice flexibility. As wireless data demand and utilization continues to grow, we must unite as data consumers and build pricing models that scale with our businesses, transparency to understand your cost, and flexibility to choose the carriers we want. As your IoT business partner, we promise to meet the demands and challenges of tomorrow, while reducing the financial impact that wireless data has on your operating expenses today.