Surveillance and Connectivity Services for your Construction Site
STARCOMM keeps construction sites connected and secured. We offer hardware and connectivity services for reliable communication, even in remote job site locations.
Browse our solutions below to see how STARCOMM can help you meet your project's deadline.​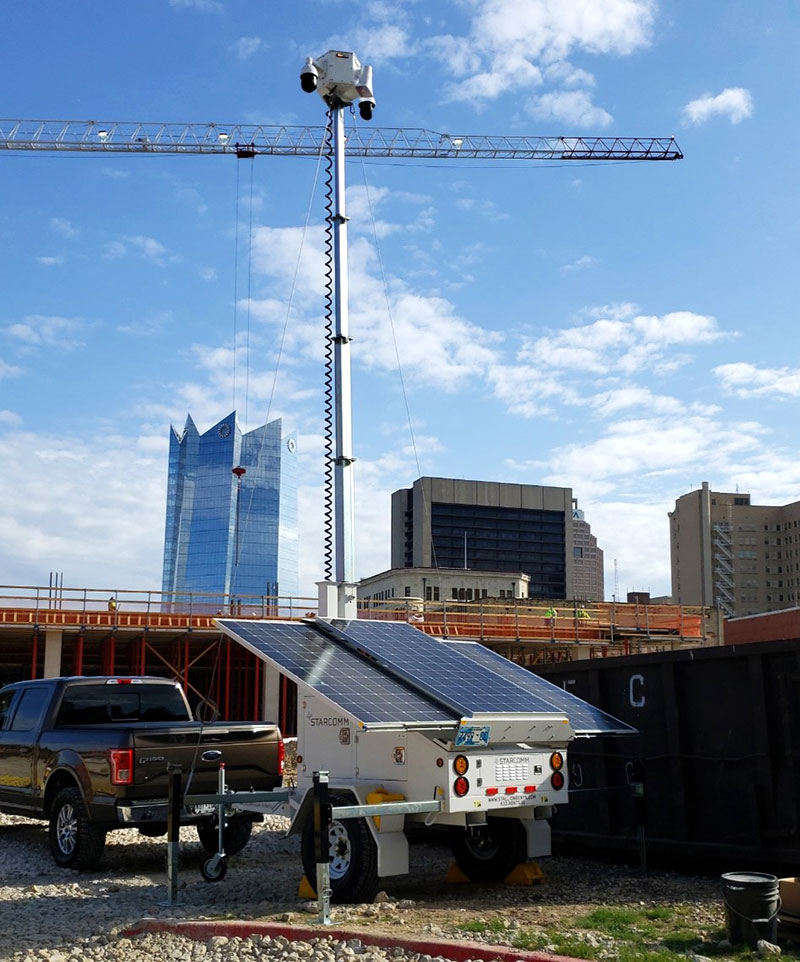 construction site surveillance
STARCOMM
Solar Security Trailers​
24/7 Surveillance Monitoring For Your Construction Site
Our portable solar security wirelessly monitor your job site with the power of clean energy. Gain peace of mind knowing that your jobsite is monitored 24/7 with STARCOMM's remote camera trailer systems.
A million details stand between you and the completion of your next construction project. It's easy to get bogged down in the minutia, but we've taken the guesswork and hassle out of procuring construction equipment and tool rentals. STARCOMM simplifies the decision-making process with smart, turn-key construction service solutions that drive efficiency on jobs of every scope and size. Our comprehensive inventory of construction LTE communications, two-way radios, Industrial Mesh WIFI solutions and Solar Security Trailers and more—everything you need to bring your job in on-time and on-budget. 
STARCOMM offers a wide selection of construction equipment and tool rentals, including:
Lighting solutions
Generators
Trash removal
Portable toilets
Forklifts
Man lifts
Temporary offices
Communications
Guard shacks
Remote access
Dust control