STARCOMM provides high-performance enterprise data services designed for mission-critical applications. Our LTE services include long-range Gigabit WiFi and Gigabit Ethernet with up to 300Mbps download speeds. STARCOMM's enterprise LTE delivers superior reliability and uninterrupted services while operating in the harshest environments.
Trust STARCOMM's 15+ Years of LTE Service
With today's significant data requirements, internet connectivity is critical to applications, productivity, and operational efficiency. Though essential, internet connectivity is not always easily accessible.
STARCOMM is the leading LTE solutions provider for industrial and rugged applications.
STARCOMM's 15 years of wireless LTE deployment experience includes serving 3,500 remote locations, managing over 200 terabytes of traffic per month and providing essential internet to 100,000+ devices. Leverage our experience to solve your LTE needs.
Rugged Portable LTE Connectivity
Reliable LTE Connectivity for Rapid Deployment
Perfect for remote locations, harsh conditions, and disaster recovery, our portable LTE solution provides solid connectivity where it is needed most. Our LTE in a box is built to withstand the elements in a hard case, and provides fast connectivity in minutes. It's lightweight and shockingly easy to deploy. Make is a part of your primary connectivity solution or part of your failover plan today.
STARCOMM's Office In A Box works with any existing network — managing failover and providing 4G Internet and WIFI connection in seconds. Office In A Box is a high-performance solution for small to enterprise businesses that need connectivity when terrestrial internet is not available.
STARCOMM's Data On The Go is designed for mobile applications and businesses. Data On The Go grants the end-user access to enterprise internet and WIFI in the most remote locations.
STARCOMM's Failover solution works with any existing network — managing failover and providing backup 4G Internet connection in seconds when the primary connection goes offline. Autopilot is a high-performance solution made for small to enterprise businesses.
STARCOMM Protect is a turnkey solution that includes a fully managed firewall and hardware, created to meet the performance, PCI compliance, and technical needs of any business. Prioritize safe connectivity with STARCOMM Protect, an engineered solution for complex networking needs.
Ready to Improve Your LTE Connection?
LTE services that don't compromise
Connect your jobsite, no matter the location, with STARCOMM's LTE services.
Up to 300Mbps downlink on LTE advanced
Dual SIM 3G failover design for reliable connectivity
Public and private service provider offerings
Quick and easy deployment
Supports all LTE and 5G frequencies
Works with all service providers 
FCC approved industrial solution
24/7 support and NOC monitoring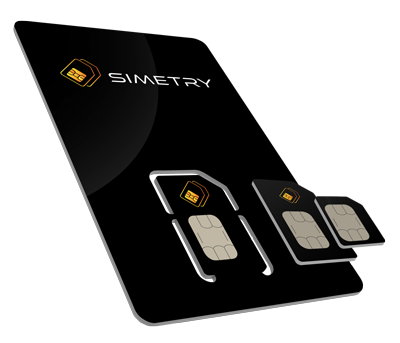 Need LTE Data With That?

See SIMETRY
SIMETRY was designed and launched to empower wireless data consumers. SIMTERY provides simple data plans, managed services, and carrier choice flexibility. As wireless data demand and utilization continues to grow, we must unite as data consumers to build pricing models that scale with our businesses, create transparency in order to understand costs, and gain flexibility to choose the carriers we want. As your IoT business partner, we promise to meet the demands and challenges of tomorrow, while reducing the financial impact that wireless data has on your operating expenses today.