The STARCOMM high-powered, digital Spot Booster is perfect for all industries looking to provide enhanced cellular coverage to their smaller sized organization.
The STARCOMM spot booster is the best solution on the market for addressing the universal challenge of inadequate cellular coverage in the office, at home, or on the road. Wireless network safe, with an exceptional coverage footprint and carrier approved for 3G/4G/LTE voice and data. Say goodbye to dead zones, our WiFi boosters are scalable solutions that can be used in even the most remote areas.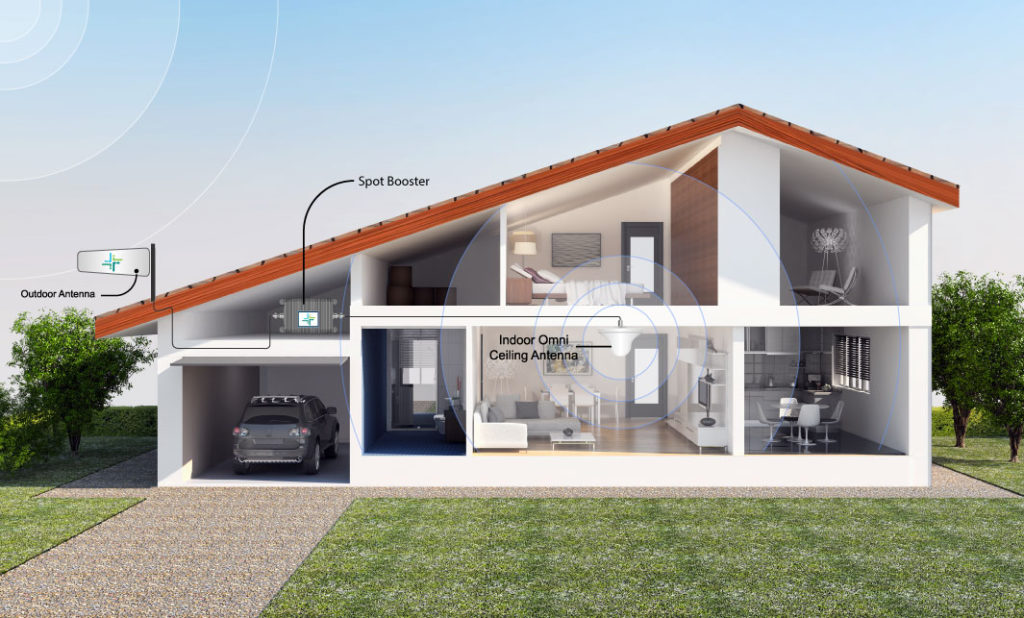 Poor Service Shouldn't Mean Poor Performance
Features:
Perfect for small homes or business with a reliable cellular signal outside (2,500 sq.

F

t

+

. coverage).

Increases 4G LTE

& 5G

data performance.

Decreases dropped and unclear voice calls.

Allows for multiple simultaneous users and devices to access wireless coverage

Works with all brands of mobile devices.

Automatically regulated – this unit operates at maximum gain and requires no manual adjustments.

Increased mobile device battery life – use voice, data, and text without worrying about draining your battery.

All hardware is included.